February 2014 Newsletter
Annual Extension Plant Sale
The Extension's Annual Plant Sale is in full swing. Orders will be taken through March 14th, for fruit plants. The list includes apple, pear, cherry, peach and plum trees, as well as blackberry, raspberry, strawberry, blueberry and grape plants. This annual fundraiser is to promote Extension activities and events throughout the coming year. The order form is on the last page of the newsletter or you are welcome to come by the Extension Office to place your order. Payments are due by March 14th. Plants will be available for pick up on Friday, March 21st from noon until 6:00, at the Clay County Extension Office. A "Planting & Plant Care" demonstration will be held at 12:00 noon, March 21st, at the Clay County Extension Office.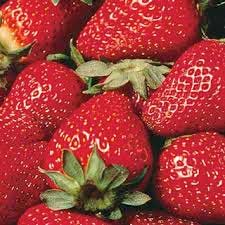 SAFF Farmer Workshop Series
The fourth in a series of five farmer workshops hosted by Southern Appalachian Family Farms (SAFF) has been rescheduled due to weather to be held at the Clay County Extension Office on Wednesday, February 26, 9:00- 2:00. The workshop will focus around programs and opportunities provided by NC Dept. of Agriculture & Consumer Services (NCDA&CS), Mountain Wise, and Carolina Farm Credit. Lunch and refreshments will be provided by SAFF. There is no fee for the workshop.
Hands On Mushroom Workshop
For anyone interested in learning how to grow your own mushrooms, there will be a mushroom workshop at Brasstown Community Center on February 20, 9:00-1:00. You will need to bring 3 logs, preferably red, white or scarlet oak, 3-6 inches diameter, 4 ft. long, with the bark intact. It's best to have fresh cut logs (or cut within the last couple months). The cost of the program is $10/person. We do ask that all participants preregister for the class by phone (389-6305) or email (silas_brown@ncsu.edu) in order to ensure that we have sufficient training materials for everyone.
Fruit Tree Grafting Workshop
Clay County Cooperative Extension will hold an Apple Tree Grafting workshop on Wednesday, March 12, at the Clay County Extension Office. The objective of the class is to educate participants on growing fruit trees as well as to provide a hands-on opportunity to graft their own trees. Participants are welcome to bring new water sprouts from apple trees they wish to graft or grafting wood will be provided to choose from. The cost of the program is $10 per person. Rootstock and grafting tools will be provided for the program. To register for the workshop, please contact the Extension Office at 389-6305 or email silas_brown@ncsu.edu
"Know Your Farmer, Know Your Food" Expo
This will be an opportunity for local food consumers to get to meet their farmers and discover all the food products that are available in our local area. Representatives from a variety of agencies and organizations will also be on hand to answer questions and provide educational information on local foods. Come join the fun on Saturday, March 22, 10:00-4:00, at the Brasstown Community Civic Center. See attached flier or call Extension Office for more information.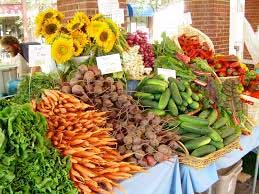 Download the pdf version of the February 2014 Newsletter