Home Is Where the Heart Is – Series 2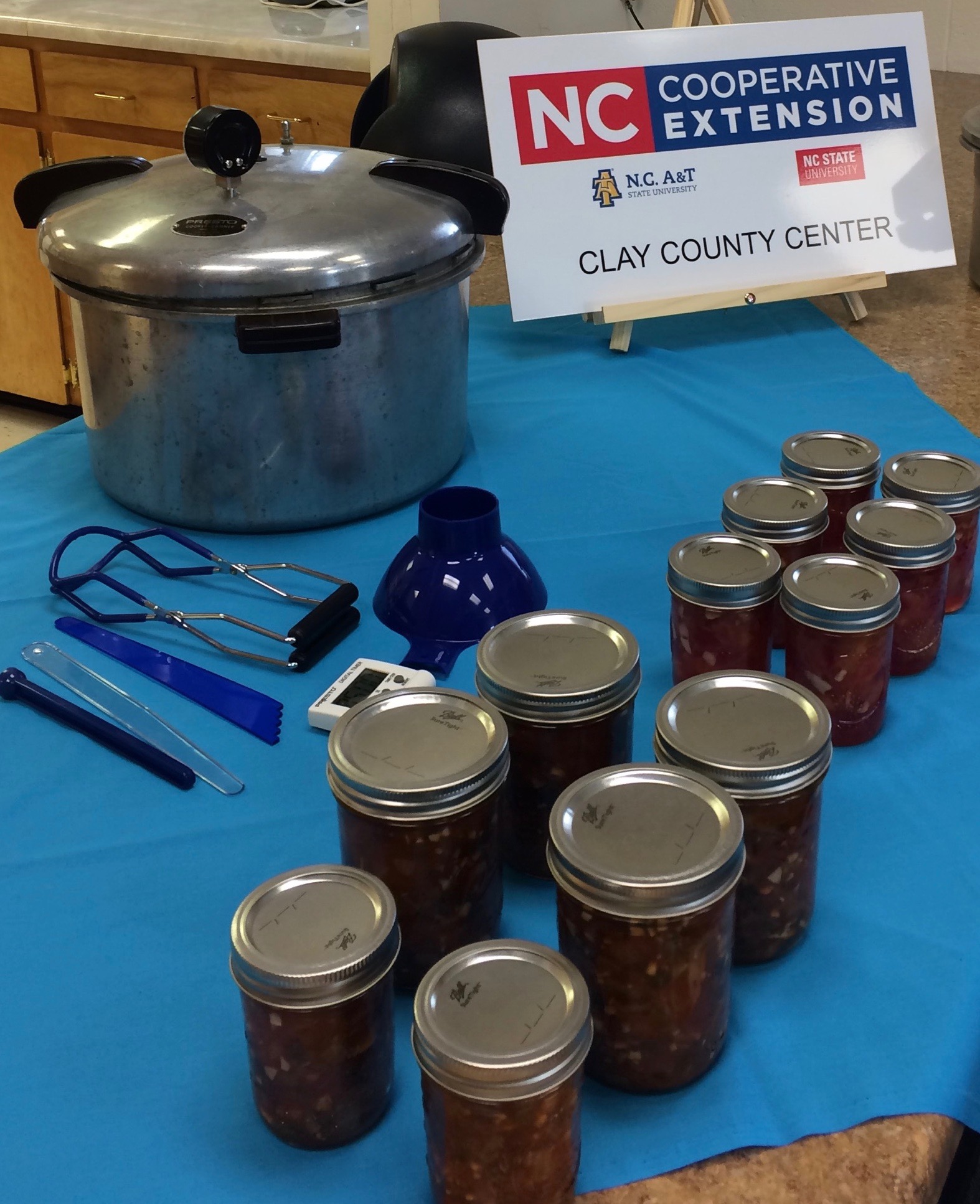 The most recent FCS program to be held at at the Clay County Center was held February 13-16 and February 20-23. Participants learned basic sewing skills and put those skills to work when they constructed an apron during the first four days. The aprons were put to work the second four days as they made Salsa and an Ambrosia Conserve. The basic hot water bath was used to preserve both the salsa and the conserve. The class was so industrious that they moved faster than the class outline. As a result, they were able to obtain their own sourdough starter and learn how to feed and maintain their starter. Finishing a great week, participants used their starter to make freshly baked sourdough bread!
Series 2 of the Home is Where the Heart Is series will be held April 2-6 at the Clay County Center. During this program, sewing skills using the serger will be covered. As participants learn to use the serger, a small project will be completed. Also during this week, the basics of drying herbs will be covered. Small commercial dehydrators will be used to dry the herbs. These dried herbs can be used for cooking or to use in sachets for closets or drawers.
Series 2 will also be held at the Clay County Center. Again, the program will be April 2-6. The time will be from 1:00 p.m. until 4:00 p.m. The fee for the program will be $10.00 per class or $20.00 for the entire 4 days.